Mogettes de Vendée au Naturel
White bean from vendée nature. Manufactured by PSMA LA SABLAISE in LES SABLES D'OLONNES (Vendée-85).
TTC Price
€3.60
Soit 8.67 €/KG
Origine : France - Vendée - (85) - LES SABLES D'OLONNES Volume : 0.42 KG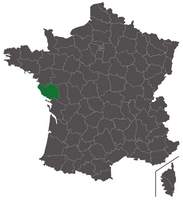 Vendée - (85)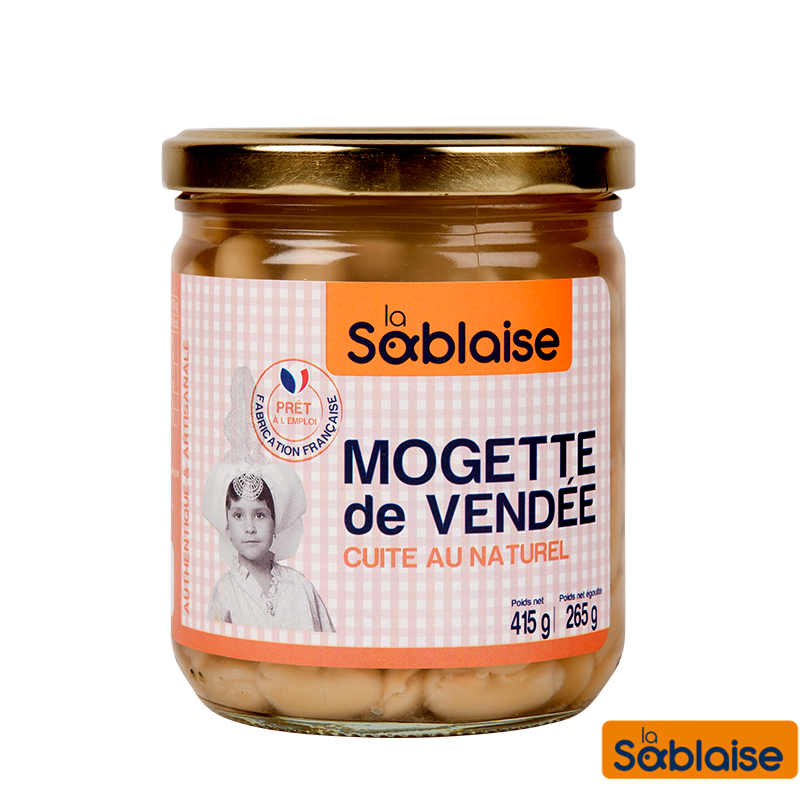  
Mogettes de Vendée au Naturel. Savor the unique fondant of Vendée Label Rouge mogettes in its natural state, to taste as it is with your meat and fish, or to pair with the sauce of your choice.
Ingredients: Red label Vendée mogette, water, salt, garlic, guar gum, thyme, parsley, bay leaf. Contains Sulphites . Nutritional Values ​​for 100 grams: Energy 381 KJ / 91 KCAL; Fat 0.8g, of which Saturated Fat 0.1g; Carbohydrates 15gr, of which Sugars 0.5gr; Proteins 5.8gr; Salt 0.56gr.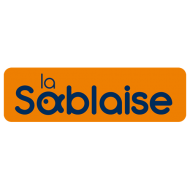 La Sablaise is a family story that they have been writing for 30 years in Olonne sur Mer on the Atlantic coast. Today they cook fish soups, rillettes, marinades of fish fillets, fish sauces, shellfish, always with the same ambition: to make as many people as possible rediscover the true taste of the sea.

Specialties:
Fish soups
Rillettes
Marinades of fish fillets
Fish sauces
Crustaceans
No customer reviews for the moment.