Rosé Wine of Bordeaux
Grouped under the AOC Bordeaux Rosé appellation, Bordeaux rosés have been produced throughout the vineyard since the 18th century. 
But over the past five years, their signature has been sharpened under the impetus of a new generation of winegrowers offering a new wave of rosés: clear, lively, fruity, elegant ...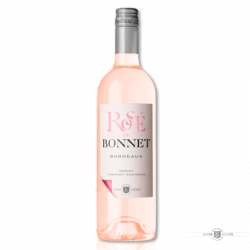 Blend of Merlot, Cabernet Sauvignon and Sémillon. Manufactured by VIGNOBLES ANDRE LURTON in GREZILLAC (Gironde-33).